Mineral Moisturizing Spray Sunscreen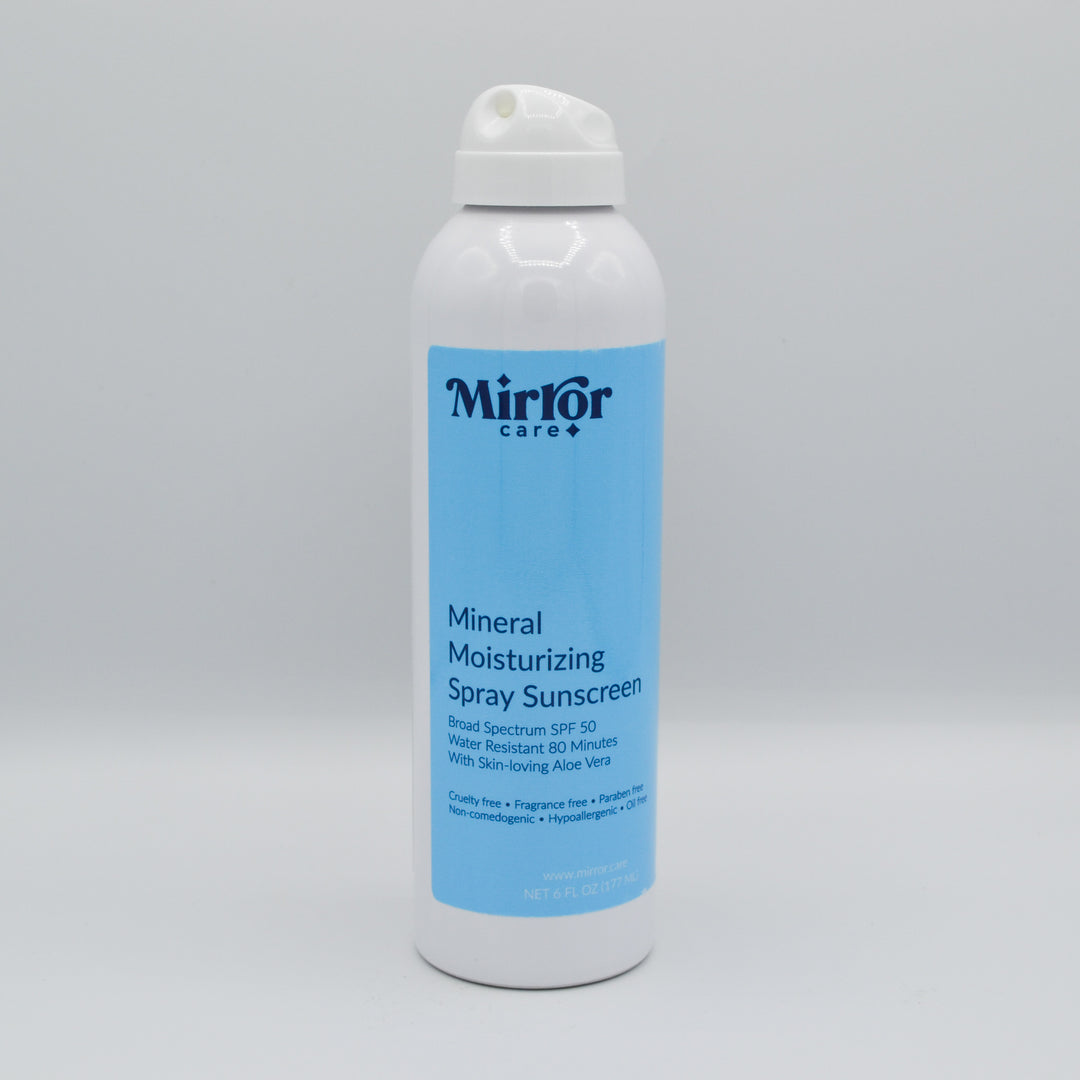 Mineral Moisturizing Spray Sunscreen
This lightweight, all-mineral SPF 50+ sunscreen provides broad-spectrum UVA and UVB protection, water and sweat resistance, antioxidant benefits, and key ingredients to soothe your skin. Formulated with micronized zinc oxide, skin-loving aloe vera, and vitamin E, this sunscreen will calm and nourish sensitive skin while also hydrating it during bright sunny days.
This spray sunscreen is easy to use, great for active lifestyles, and reef safe, so it's perfect for long days in the sun and on the beach!
Looking to soothe and heal irritated skin after a long day in the sun? Try our Soothing Aloe Cream or green tea rich Soothing Facial Mist!
Regular price
$4000
$40.00